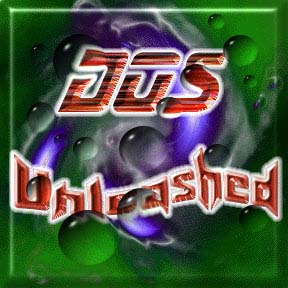 ---
10-8-2005 - I've set up a forum just for folks to discuss DOS issues an problems. Also, you are more likely to get a response from me there as I check it much more often than my email address listed on this site. You can check it out here.
---
6-13-2005 - If you are looking for a good reference site for batch files I highly recommend this site: http://home7.inet.tele.dk/batfiles. This is single handedly the best batch file reference I've ever seen. I had lost the sites url for a couple of years but I just found it. The most horrid bastardization of the batch programming language I've ever seen to accomplish tasks that would otherwise require external tools/programs. If you
---
12-19-2004 - It's been a while since I've done anything to this site I guess. I may do some revamping soon if I get the time. For now, check out the tv show I've been working on, "The Packet Sniffers". We just released our third episode.
---
Last updated on 3-2-2003. Moo. No, not the bovine type, but a MOO (Mud, Object Oriented). Check it out here. Thanks!
---
Last updated on 8-20-2002. I added some sites to the links page. I found some very good ones that are worth checking out if you build boot disks.
---
Last updated on 6-02-2002. Notice to users: I apologize for the slow response to email questions. I will eventually get to them, but my work/life has changed a lot since I first started this page in high school ;-). Please be sure you put "DOS Question" or "Help" somewhere in the email subject as I now get an extreme amount of junk mail to this old account. Ok, I added a page on ESCAPE SEQUENCES. Check it out, they made underground BBS life a lot more fun back in the day.
---
Last updated on 5-11-2000. Updated links page. Did some very minor retuning of a couple other pages. Finished the DOS/Windows dual-boot page. Added some commands I had forgotten about on the Internal Commands page.
dosman
---
Extra Special thanks to Jerry for hosting DOS HeadQuarters! You rock! Check out his site if you need some web hosting done. He's the man, uses Linux on his server.


http://www.rsvs.net

Please sign the guest book! :-) Check out the Frequently Asked Questions page (FAQ) if you need a place to start. All feedback is welcome and appreciated!
---
This site is maintained and copyright Nathan Heald 2002.